Sharpen your mind.
Fuel your soul.
Excel in life.
Fight for liberty.
Freedom and flourishing are not givens. They are consequences of certain ideas that were developed over thousands of years and are still being refined today.

TOS-Con is for people who want to understand and act on these ideas, to thrive in their ventures and relationships, and to support liberty on solid ground. If these are your goals, this conference is for you.

Join us August 16–19 for an intense, challenging, and life-changing examination of the principles and practices on which freedom and flourishing depend.
Pricing
* Student, Young Adult, and Adult registration includes access to all lectures, workshops, and performances. (Children younger than 13 attend free with a parent.) Tickets to the opening and closing banquets are offered separately.
** Atlas registration includes access to all lectures, workshops, and performances—as well as the opening and closing banquets. Atlases are also invited to a special luncheon with Craig Biddle and other TOS-Con speakers on Saturday, August 18, to discuss both TOS's efforts to advance rational philosophy in the culture and your suggestions about how we can improve. If you are unable to attend the conference, you can register as a non-attending Atlas. To select this option, proceed through registration as an Atlas and enter the code JohnGalt in the "Non-Attending Atlas" field. The code will reduce the price from $2900 to $2180 and register you as a non-attending Atlas. Please note: All Atlases, attending and non-attending, will be listed and thanked on TOS-Con's website unless anonymity is requested.)
Program
Freedom and Flourishing as Matters of Science
Visualize a world where people are fully free to pursue their life-serving values and to trade with one another by mutual consent to mutual benefit. Imagine that most people in this world see such self-interested actions as morally good. Envision yourself, your friends, and your family consequently flourishing by orders of magnitude greater than you do today. Is such a world possible? It is. And it belongs to those who are willing to fight for it.

In this talk, Craig Biddle will argue that in order to move ourselves and the culture toward this ideal, we must take a scientific approach. We must understand and embrace the fact that the principles of freedom and flourishing, like those of physics and engineering, are matters of observation and logic. And we must learn to communicate these truths to others with the same clarity we would expect from a competent engineer explaining how a lever works or why a building stands.
Aristotle and Ayn Rand on Flourishing
What is human flourishing? Is it good? If so, why—and how can you achieve it?

Aristotle and Ayn Rand address such questions in substantially similar ways. Both see human flourishing and happiness as good and achievable. Both anchor their ethics in human nature, seeing man as a rational, volitional being who needs to act accordingly throughout his life in order to thrive. And both identify corresponding actions that qualify as virtues. Aristotle and Rand also see human flourishing as dependent on certain political conditions, such as stable government, freedom, and the rule of law.

In this talk, Carrie-Ann Biondi will highlight and compare key ideas of Aristotle and Rand, showing how they can guide or inform our choices—great and small—as we pursue happiness and advocate freedom.
The Human Flourishing Project
Knowledge is power—but how do we access knowledge that actually empowers us? Even in today's advanced society, nearly everyone lacks reliable access to life-enhancing knowledge in important realms—from politics to nutrition to psychology to energy. Even among those who are highly educated and embrace rational, evidence-based philosophy, debates rage about what is true, what is good, and how to establish and implement corresponding principles and policies.

The root cause of this problem, Alex Epstein will argue, is the lack of a reliable knowledge system—a system for acquiring, organizing, and applying life-enhancing knowledge from every area human concern. The mission of Epstein's new endeavor, The Human Flourishing Project, is to develop such a system and to work with experts to apply it in their respective spheres. In this talk, Epstein will unveil the essentials of the system. "If I am successful," he says, "you will leave with an immediately enhanced ability to acquire, organize, and apply the knowledge you need to flourish."
Frederick Douglass and "The Philosophy of Self-Made Men"
Frederick Douglass's life story is one of the great tales of personal achievement in American history. Born a slave in 1818, he escaped bondage and became a writer, speaker, newspaper editor, and government official—all the while devoting his concerted efforts to advancing legal equality and individual freedom. In his most famous lecture, "Self-Made Men," which he delivered more than fifty times in the latter half of his life, Douglass celebrated the virtues of independence, pride, and self-determination.

Timothy Sandefur, author of the new biography, Frederick Douglass: Self-Made Man, will discuss Douglass's philosophy of personal independence and what it means for 21st-century lovers of liberty and pursuers of the good life.
How to Build a Career and Life around Things You Love
Too often in the fight for political freedom, people lose sight of the ultimate purpose of the battle. Why does freedom matter? It matters because it enables us to pursue our values.

Freedom is not an end in itself. It is a condition we need in order to create a life in accordance with our interests. In this talk, Derek Magill will ask, "What would you do with your life if you had complete freedom?" With that vision as the ideal, he will walk you through a series of related questions and principles toward the goal of integrating (or better integrating) into your daily life and your career the things you love.

Whether you are a young adult still trying to decide on a career, or a seasoned adult decades into one, or anywhere in between, this presentation will help you to make the most of your life now—with the freedom you have.
Jean-Baptiste Say, Ayn Rand, and Objective Economics
Economist Jean-Baptiste Say and philosopher Ayn Rand had a lot in common. Both embraced Aristotle's principle that human knowledge is derived inductively, by means of observation and logic. Both saw rational thinking and productive work as prerequisites for human flourishing. And both were revolutionaries in their fields.

In this lecture, Richard Salsman will examine and integrate key principles of Say's and Rand's respective systems. In grasping these ideas and making the integrations yourself, you will achieve a deeper understanding of both economics and philosophy—and, consequently, a greater capacity to achieve your goals and to protect individual rights. The integrations will also enable you to understand (or better understand) how and why economics, properly understood, is an objective science.
Intellectual Activism for Fun and Profit
Traditionally, ideas have been dispersed through cultures via universities, books, newspapers, magazines, television, radio. Until recently, getting your ideas "out there" necessarily involved dealing with third parties—educational establishments, publishers, editors, producers, and the like—who stood between you and your audience. In the realm of intellectual activism, barriers to entry were high, and the possibility of making substantial money by advancing ideas was relatively slim. But times have changed.

There's a new breed of intellectual activists who are taking their ideas directly to the public and making a living in the process. These new intellectual entrepreneurs—bloggers, podcasters, YouTubers, and the like—have circumvented traditional communications establishments by exploiting inexpensive technologies and innovative means of monetization. What can we learn from these intellectual entrepreneurs? How can advocates of freedom and flourishing best take advantage of these ideas and technologies to make a difference? Jim Brown will explore these and related questions.
Radical Strategies for Achieving Financial Freedom
You can achieve a net worth in excess of $1 million on a middle-class income decades earlier than commonly believed. In this talk, David Veksler will present a proven, three-pronged strategy for achieving that aim.

First, he will discuss ways that you can dramatically boost your earnings by aggressively investing in yourself. Next, he will survey ways to improve your spending habits and show how adjusting so-called "fixed" expenses makes a huge difference in your savings rate. Finally, he will discuss fundamentals of investing, common mistakes people make with their portfolios, viable "early retirement" strategies, and how to develop and automate a strategy tailored to your personal context and goals.

If you think such financial freedom is out of reach for someone with a middle-class income, you're in for a pleasant surprise.
The Secular Source and Nature of Rights
The principle of individual rights is the idea that each human being has a moral prerogative to act in accordance with his own judgment, so long as he does not violate the same rights of others (via coercion, fraud, extortion, or the like). This principle is the linchpin of a free, civilized society.

But is the principle true? Does it correspond to reality? Are individual rights grounded in observable facts? Or are they, as many people argue, ultimately matters of faith, or mere social conventions, or "nonsense upon stilts"?

In this talk, Craig Biddle will show that individual rights are rationally demonstrable facts. He will survey the observations that give rise to the principle of rights, point out the essential facts that anchor the principle in perceptual reality, and discuss ways to convey these ideas persuasively to others.

You will leave with a clear understanding of the secular source and nature of rights, and an enhanced ability to fight for freedom.
Independence Versus Collectivism in Ayn Rand's Novels
Independence versus collectivism is one of the most powerful and pervasive themes in Ayn Rand's corpus. In this lecture, Andrew Bernstein will examine aspects of this theme in each of Rand's novels.

In We the Living , Kira Argounova and Leo Kovalensky pursue personal values in a nascent communist state intent on crushing individualism. In Anthem, Equality defies an entrenched collectivist dictatorship to live in accordance with his own judgment. In The Fountainhead, Howard Roark struggles heroically against conformity, non-conformity, and all forms of placing others above self. In Atlas Shrugged, John Galt initiates a strike of the thinkers against a society that would enslave them to the state.

Bernstein will focus on the ideas and actions of these profoundly independent men and women, showing the immense power of Rand's works to fuel our souls and transform our lives. (Note: This lecture presupposes familiarity with Rand's works and will involve spoilers.)
Alexander Hamilton: Freedom Fighter or Statist?
Alexander Hamilton often gets a bad rap. Some people claim that he's the father of central banking. Some say he's responsible for other rights-violating aspects of the U.S. government. Some even call him a statist. In this presentation, Robert Begley will address these claims head on and set the historical and moral records straight.

Begley will show that in addition to fighting relentlessly to establish and maintain political freedom in America, Hamilton worked in myriad ways to make America an economic powerhouse—a powerhouse that would soon give rise to a level of human flourishing undreamt of by people in Hamilton's time.

Mr. Begley will deliver this lecture dressed as Hamilton—and with a smattering of "good rap" drawn from Hamilton: An American Musical.
How to Create a Professional Online Presence
College degrees are a dime a dozen these days. And the marketplace is wising up to the fact that merely having a degree doesn't mean you can create real value.

Where then are businesses looking to see what you can do? They're looking online. Your Github profile, your personal website, your blog articles, YouTube videos, book reviews, and so on—these are the credentials that 21st-century employers increasingly see as indicative of your ability to produce. People who know this, and know how to capitalize on it, can leap past years of low-level work and tedious certification processes—and start doing the more interesting and higher-paying work now.

In this interactive workshop, Derek Magill will show you (a) how to build a professional online presence that sells your knowledge and skills, and (b) how to use it to generate opportunities and get the work you want. You'll leave not only with a firm grasp of the basic principles involved, but also with specific action steps to launch (or enhance) your professional online presence right away.
Keys to Communicating with Clarity and Impact
If you are attending TOS-Con, you probably have a lot of ideas that are both controversial and true. How effective are you in persuading others that they are true? To the extent that you are persuasive, your social interactions—and your freedom—benefit. To the extent that you are not, they suffer.

In this talk, Alex Epstein will share several principles and techniques of communication that he has found most helpful in persuading others of controversial-but-true ideas regarding energy and environmental issues. Among other topics, he will discuss:
The art of framing the conversation
How to make proper and effective use of emotion
How to create a great outline
The importance of respecting the independence of your audience
The power of the "opinion story"
Epstein's methods are tried and true. Don't miss this opportunity to learn from this master communicator and to put these principles into practice in your own life.
Beginner Lindy Hop Workshop
Lindy hop is one of the most popular social dances in the world today. It's also one of the most energetic, most athletic, and most unabashedly joyful dances ever devised.

In this one-hour workshop, David Crawford will teach the basics of Lindy hop for absolute beginners. You don't need to know anything about Lindy hop or dancing at all, and don't need to bring a partner. Just bring your feet—even if you have two lefties—and your willingness to try something new.

David will have you dancing in no time. As he puts it, "I'll take you from no dance experience to being able to dance to a three-minute song while smiling at your partner the whole time." Then you'll be all set to Lindy hop the night away at the TOS-Con dance on Sunday.
Sing Your Own Song
Robin Field, the award-winning entertainer, composer, and lyricist best known to many for his philosophic oratorio Reason in Rhyme, will present a musical evening entitled Sing Your Own Song. Equipped with a grand piano, his golden voice, benevolent wit, and rational philosophy, Field will entertain as only he can.

Along the way, he'll explain various techniques he uses to convey "musical meaning." For an indication of what to expect, search "Reason in Rhyme" on YouTube. (Warning: Reason in Rhyme is an hour long, and if you start watching you won't be able to stop.)
Speakers & Performers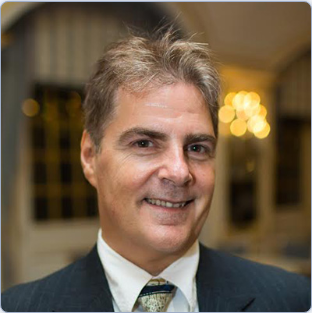 Robert Begley
Robert Begley is founder and president of the New York Heroes Society, and a development specialist with the Ayn Rand Institute. Previously, he was producer and host of the Manhattan cable TV program The Voice of Reason. Mr. Begley also writes for The Objective Standard and lectures on American history, heroes, business, and the arts. His website is Robert-Begley.com.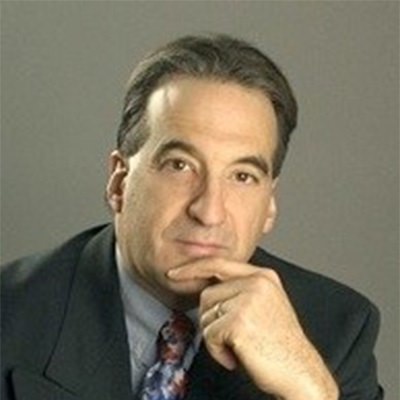 Andrew Bernstein
Andrew Bernstein holds a PhD in philosophy from the Graduate School of the City University of New York and taught philosophy for many years at SUNY Purchase. He is the author of (most recently) Capitalism Unbound: The Incontestable Moral Case for Individual Rights (2010) and Capitalist Solutions (2011). His book in progress is "Heroes and Hero Worship."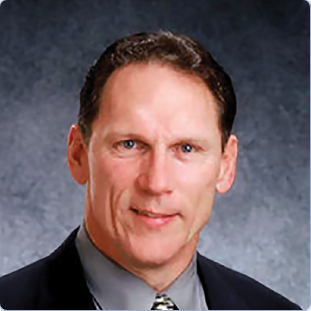 Jim Brown
Jim Brown is CEO of the Ayn Rand Institute. In addition to his proven executive management track record and more than thirty years of experience in finance, Brown has served as an airline pilot, an Air Force pilot, and an instructor pilot. He is a Chartered Financial Analyst, holds an MBA from Harvard Business School, and earned a BS from the United States Air Force Academy in political science.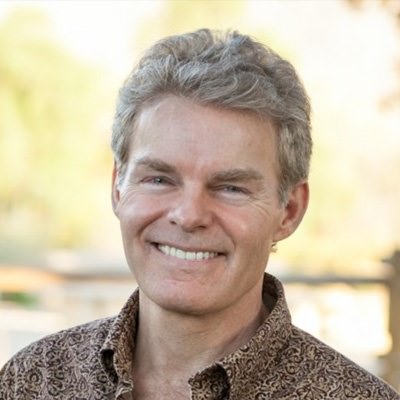 Craig Biddle
Craig Biddle is the editor of The Objective Standard and author of Loving Life: The Morality of Self-Interest and the Facts that Support It, as well as the forthcoming Forbidden Fruit for Teens: Moral Truths Your Parents, Preachers, and Teachers Don't Want You to Know. His book in progress is "Thinking in Principles."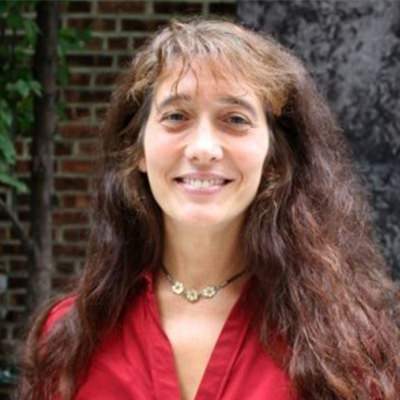 Carrie-Ann Biondi
Carrie-Ann Biondi is associate professor of philosophy at Marymount Manhattan College. She holds a BA and MA in American studies and an MA and PhD in philosophy. She has taught philosophy since 1994 and translates ancient Greek. Her research interests include Aristotle, citizenship, virtue ethics, Socratic pedagogy, and popular culture. She is coeditor in chief of the journal Reason Papers.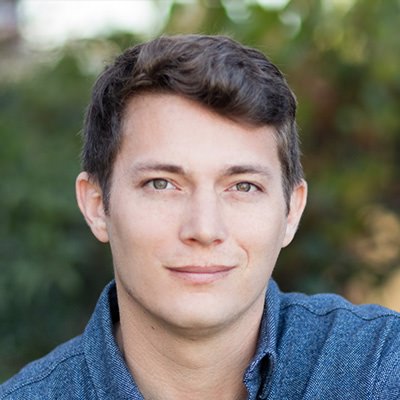 David Crawford
David Crawford has been dancing Lindy Hop for seventeen years. He has danced and competed at events around the world, and has taught dance in New York City. He also plays jazz trumpet and works as a software engineer in San Francisco.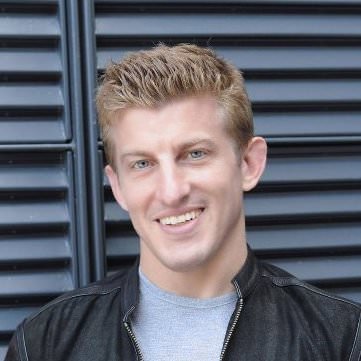 Alex Epstein
Alex Epstein is the author of The Moral Case for Fossil Fuels and founder of the Center for Industrial Progress. Named "most original thinker of 2014" by political commentator John McLaughlin, Epstein advocates a philosophy that is "anti-pollution but pro-development," and challenges many popular ideas about energy, industry, and the environment. His latest venture, the Human Flourishing Project, will be launched in 2018.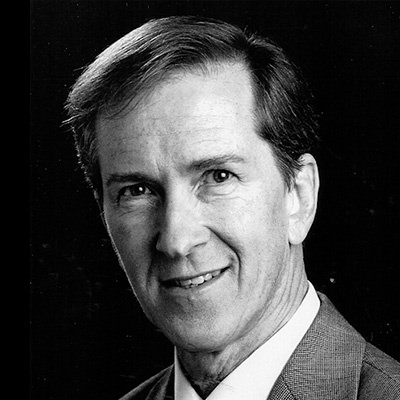 Robin Field
Robin Field is an entertainer, singer, actor, composer, and lyricist. Field toured in his philosophical one-man show Reason in Rhyme; wrote, directed, and starred in Broadway: A Hundred Years Ago; and served as creator and host of the New York radio series Broadway Time Capsule. He was also editor and publisher of Revival, a magazine devoted to theatrical history.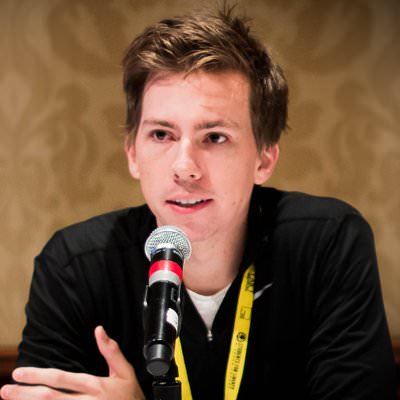 Derek Magill
Derek Magill is a marketer, business strategist, and career expert. He is currently the director of marketing at Praxis and has consulted with companies such as Voice & Exit, the Foundation for Economic Education (FEE), Glockstore, Colliers International, Daily Caller, and Undertech. He has been a guest lecturer at FEE and Institute for Humane Studies and has spoken at dozens of conferences and universities internationally.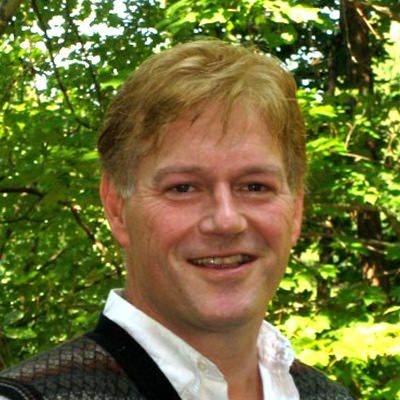 Richard M. Salsman
Richard M. Salsman (PhD, Duke University) is president of InterMarket Forecasting, Inc. and a visiting assistant professor of political economy at Duke. He's a contributing editor at The Objective Standard and author of numerous articles and books, including most recently The Political Economy of Public Debt: Three Centuries of Theory and Evidence.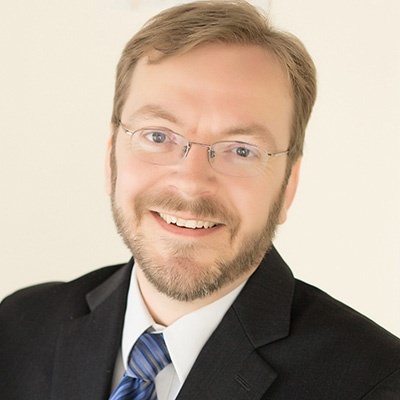 Timothy Sandefur
Timothy Sandefur holds the Duncan Chair in Constitutional Government at the Goldwater Institute, and is the author of several books including The Right to Earn a Living: Economic Freedom and the Law (2010), The Conscience of The Constitution (2014), The Permission Society (2016), and Frederick Douglass: Self-Made Man (2018). He is completing a biography of Jacob Bronowski.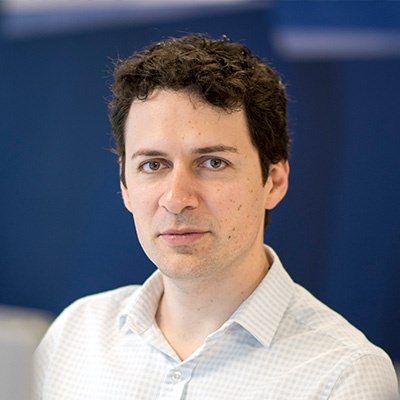 David Veksler
David Veksler is the director of marketing at the Foundation for Economic Education. He has worked as an information systems architect for companies including Match.com, Education First, and Liberty.me. David's interests include Krav Maga, biking, photography, gadgets, and giving talks on Bitcoin, personal finance, and cyber security.
Schedule
2:00–6:00 PM
Welcome and Check-In
6:30–9:00 PM
Opening Reception and Banquet
9:00–9:15 AM
Opening Remarks & Announcements
9:15–10:15 AM
Freedom and Flourishing as Matters of Science
10:30–11:30 AM
Aristotle and Ayn Rand on Flourishing pt.1
11:30–1:15 PM
Lunch (on your own—great restaurants in hotel & area)
1:15–2:15 PM
How to Build a Career and Life around Things You Love
2:30–3:30 PM
Frederick Douglass and "The Philosophy of Self-Made Men"
3:30–4:00 PM
Refreshments
4:00–5:00 PM
Jean-Baptiste Say, Ayn Rand, and Objective Economics pt. 1
5:00–7:30 PM
Dinner (on your own—great restaurants in hotel & area)
7:30–9:00 PM
Robin Field Performs "Sing Your Own Song"
9:00–9:15 AM
Opening Remarks & Announcements
9:15–10:15 AM
The Secular Source and Nature of Rights
10:30–11:30 AM
Aristotle and Ayn Rand on Flourishing pt.2
11:30–1:15 PM
Lunch (on your own)
1:15–2:15 PM
Radical Strategies for Achieving Your Financial Goals Quickly
2:30–3:30 PM
The Human Flourishing Project
3:30–4:00 PM
Refreshments
4:00–5:00 PM
Jean-Baptiste Say, Ayn Rand, and Objective Economics pt. 2
5:00–7:30 PM
Dinner (on your own)
7:30–9:00 PM
Lindy Hop Workshop
9:00–9:15 AM
Opening Remarks & Announcements
9:15–10:15 AM
Keys to Communicating with Clarity and Impact
10:30–11:30 AM
Intellectual Activism for Fun and Profit
11:30–1:15 PM
Lunch (on your own)
1:15–2:15 PM
Independence vs. Collectivism in Ayn Rand's Novels
2:30–3:30 PM
How to Create a Professional Online Presence
3:30–4:00 PM
Refreshments
4:00–5:00 PM
Alexander Hamilton: Freedom Fighter or Statist?
6:30–10:00 PM
Closing Banquet and Dance
Hotel
TOS-Con 2018 will be held at the Hilton Richmond Downtown, where TOS-Con's group rates on guest rooms start at $139 per night. The supply is limited, so please book your room early using the code TOSCON (no hyphen) to receive your discount. You can reserve online (http://bit.ly/1SVBA32) or by calling 804-344-4300.
If you'd like to find a roommate, please post a note on TOS-Con's Facebook page, which is a great place to meet other attendees and make plans in general.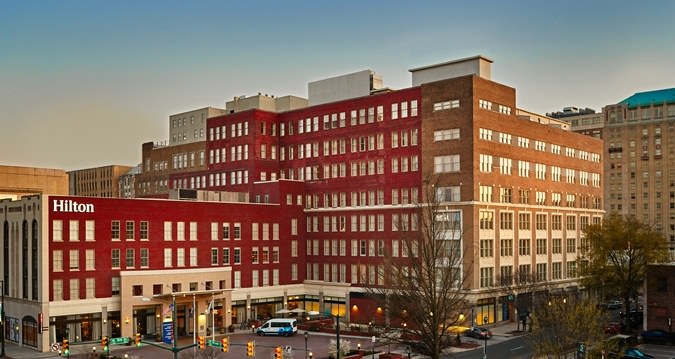 Frequently Asked Questions